Upcycled Lighting
Tuesday, January 24, 2012
Welcome guest author Elizabeth Smyth of Precision Paragon. Thank you Elizabeth!
Shining a New Light on Old Things – Upcycled Lighting Fixtures
After a holiday filled with too many cookies, a flourishing display of crisply wrapped boxes tied with ribbons and bows and twenty four hour light spectacles showing in the front yard, the new year is a welcomed time to detox from our wasteful, albeit festive, ways. In the spirit of the New Year and our intentions to do better, the trend of upcycling has been bestowed upon us to keep up our good intentions. The concept is relatively simple – take what you have and make it into something you want.
Lighting is just one way we can upcycle in our home. Just make sure you utilize an energy efficient light source like a CFL (compact florescent lamp) or LED (light emitting diode). Your energy costs will be lower as will your impact on the environment. Plus, the longer lifespan of the light means you won't need to replace the bulb anytime soon.
The design is probably already laying around your house, just waiting for your imagination to bring it to new life.
Perhaps the inspiration is in the kitchen:
River Rain – Mason Jar Chandelier Hanging Pendant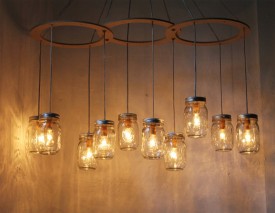 Decanter Light Fixtures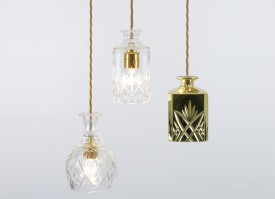 Emerald Green Moon and Stars Sparkling Pressed Glassware Hanging Pendant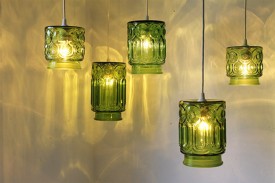 Lace Doily Light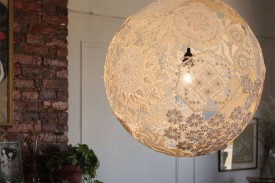 Or maybe it is on a shelf in the den:
Book Light

And don't forget to look in the shed:
Bicycle Wheel Light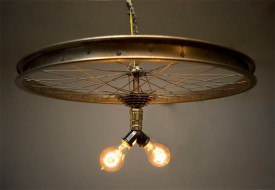 Light bulb Chandelier

Light bulb Light Fixture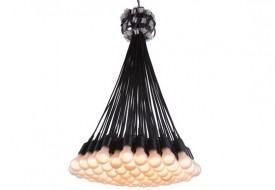 Upcycling a light fixture is one great way to start the New Year. But this isn't where your waste-not efforts end. Don't forget to keep it green with an energy efficient lighting selection.
About the Author:
Elizabeth Smyth is a writer for Precision Paragon, a manufacturer of energy efficient commercial lighting and a leader in lighting retrofit solutions.