Upcycle Old Brick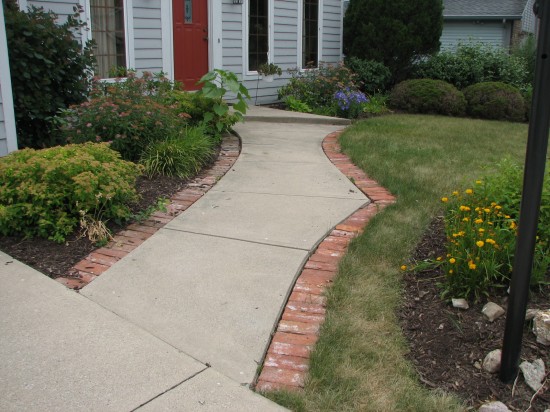 My father-in-law is also a fan of the upcycled. Several years ago, he rescued a huge pile of bricks from a building being torn down in our small hometown. (This was with permission of course). He has used them all over their landscape. He has used them mostly as garden and sidewalk borders but he has also built a few walls and steps with them. This is how my husband used some of them at our house.
This is one of my favorite things about the front of our house. I love that I know where those bricks came from and that my husband carefully placed them along the path leading home. A piece of our hometown right outside the door!
What is your favorite way to upcycle old bricks?
Happy Upcycling,
Jill