How To: Melt Your Own Crayons
Tuesday, November 23, 2010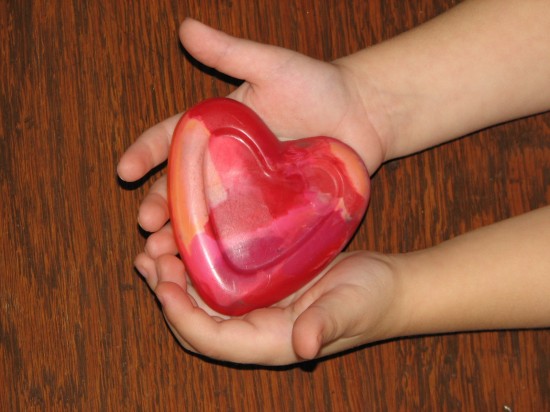 New crayons get all of the love. Who wants to color with broken old blunt crayons? Not my kids! Here is a fun project for upcycling all of those broken crayons. This works great on a very hot and sunny day but can also be done inside with the help of an oven.
Start by sorting out a pile of broken crayons. You can either mix and match or keep in similar color families. I like monochromatic so we made our crayons out of the "red family."
Peel the paper off the crayons and place in a container of your choice. When we made these outside in the sunshine, we put the crayons in recycled paper cups. Today, we are making these in the oven so we put them in a greased muffin tin and a heart shaped tart pan.
Place in 400F oven for 4 minutes or put outside for several hours during the hotest time of the day. I recommend doing it outside if at all possible because the kids can watch them melt slowing and check on their progress which is more fun. Let cool and enjoy!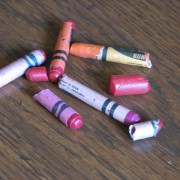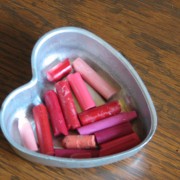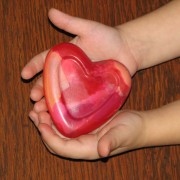 Happy Upcycling,
Jill