How To: Make Seed Bombs
Thursday, December 8, 2011
Welcome back guest writter Nikki Fotheringham of Guerilla Gnomes!
Seed bombs are the staple of the guerrilla gardener's arsenal. The seeds are encased in a hard ball of clay and potting soil that helps them to germinate. The seed bombs can be tossed into any bare patch of dirt and are especially effective in the city. Here seed bombs can be planted in the space around city trees on roofs, in pots or even cracks in the pavement. Just add water and Kabloom!
You can put any kind of seed into a seed bomb. This means you can fill your city, garden or countryside with flowers, hers or your favourite veggies. You can make your own seed bombs and distribute them to your friends and family. It only takes a couple of minutes.
Ingredients:
5 parts dry red clay (available from large department stores or garden centers)
3 parts compost
Seeds
Method: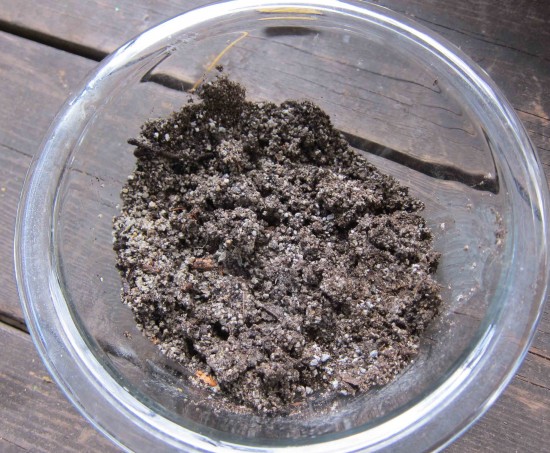 Mix clay and compost together
Mix the clay and compost and add just enough water to make it the consistency of play dough (kinda). Take enough dirt/clay to make a gumball sized ball. Stick a seed in the center and roll the clay/dirt around it. Leave to dry for a couple of hours.