How To: Make an Upcycled Newspaper Basket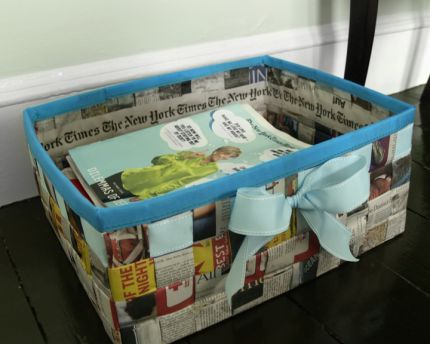 Hello craftiness! Let's be honest, some upcycled projects are functional but seriously lacking in asthetics. This upcycled newspaper basket scores high in form and  function. The added trim and bow really bring it home for me. I am picturing several of these lined up on a shelf to house craft supplies. You could use either black and white newspaper or save the cartoon section for several weeks and make a colorful version. We love this upcycled project!
Click here for pictures and step-by-step directions by Jeff Rudell of craftstylish.com
Happy Upcycling!
Jill