How To: Make A Sock Bun
Tuesday, December 11, 2012
When I was a kid, my Mom had a little basket for socks that had either temporarily or permanently lost their mates. I was sure that I would never have such a basket and that my socks would always match.  Well, my poor lone sock basket is even bigger than my Mom's. Some of those socks have been in there for years and I still hold out hope that one day I will find it's mate hidden in the corner of a fitted sheet or tucked deep down under a couch cushion. That's a lot to tell you that I have a plethora of mismatched socks that could stand to be upcycled. One idea is a sock bun! Ever wonder how women get those big 'ole buns. Trust me, their hair is not that long and thick. They are using a little help like a sock to fill out the bun. Here is our free sock bun tutorial: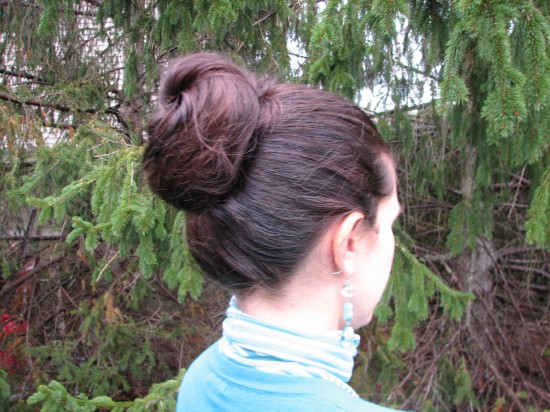 You will need: One sock as close to your hair color as possible, a pair of scissors, a hair elastic, a comb, bobby pins and hairspray.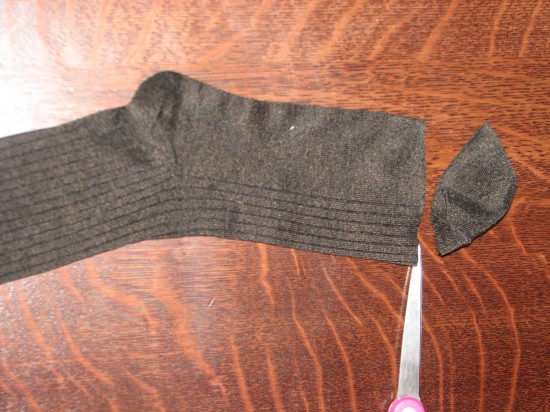 1. Cut the toe out of the sock.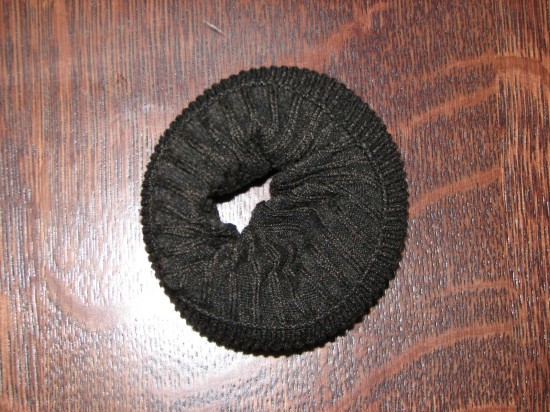 2. Roll the sock inside itself until you make a nifty little doughnut.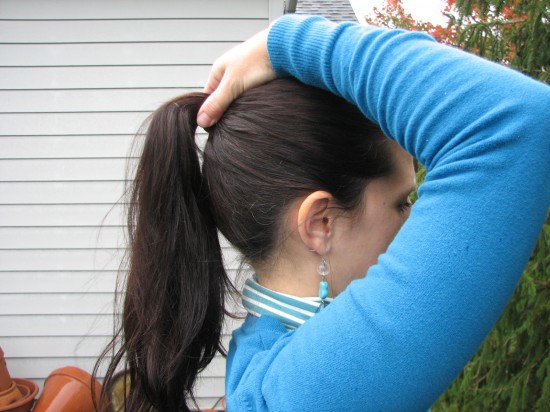 3. Decide where you want your bun to be and pull your hair into a ponytail and fasten with a hair elastic.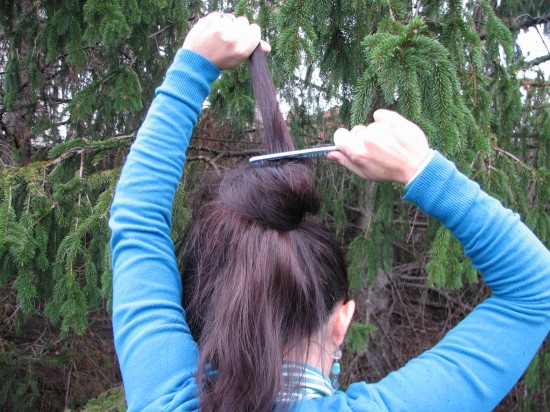 4. Using the comb, back-comb or tease your ponytail into a nice fluffy puff. The bigger you make it, the bigger your bun will be.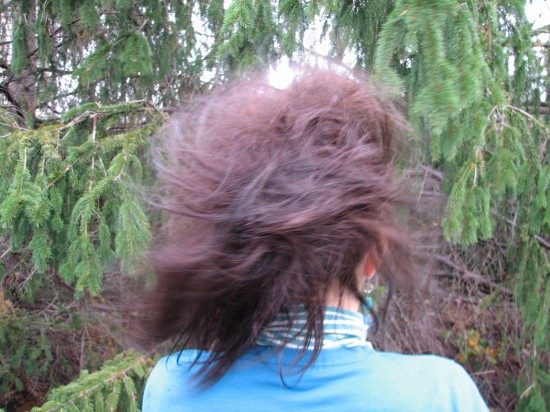 5. At this point you could give it a little hairspray to help your hair keeps it volume.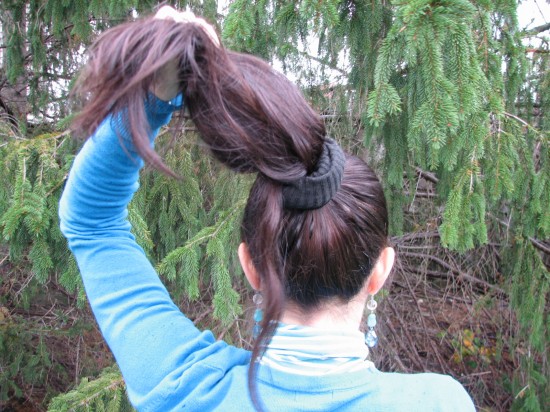 6. Pull your mane through the hole in the sock doughnut. Pull it until it is right next to your head.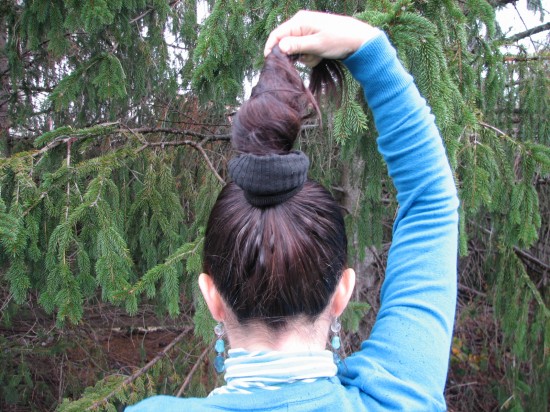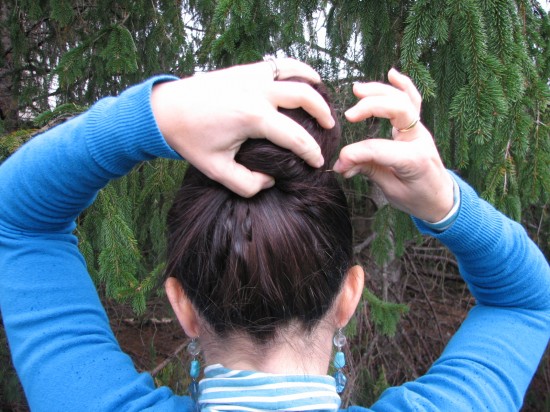 7. Loosely begin to twist your hair and wrap it around the sock. Have your bobby pins ready and pin as you go. You will be pinning under the sock.
8. Spray again with hairspray and make your husband take you out on a hot date because your hair looks fabulous!
Happy Upcycling!
Jill