How To: Make a Menorah From Upcycled Carboard Tubes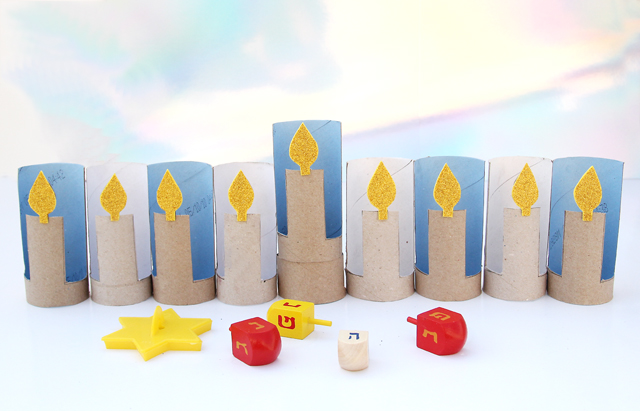 Here is a great kid-friendly tutorial for making a menorah. The flames on the candles are felt so it is perfect for little ones that you don't want near a real flame. It would also be a great craft for a preschool classroom where real candles are definitely off limits.
You can get the complete tutorial from Creative Jewish Mom.