How To: Make a Light Bulb Vase
Wednesday, November 9, 2011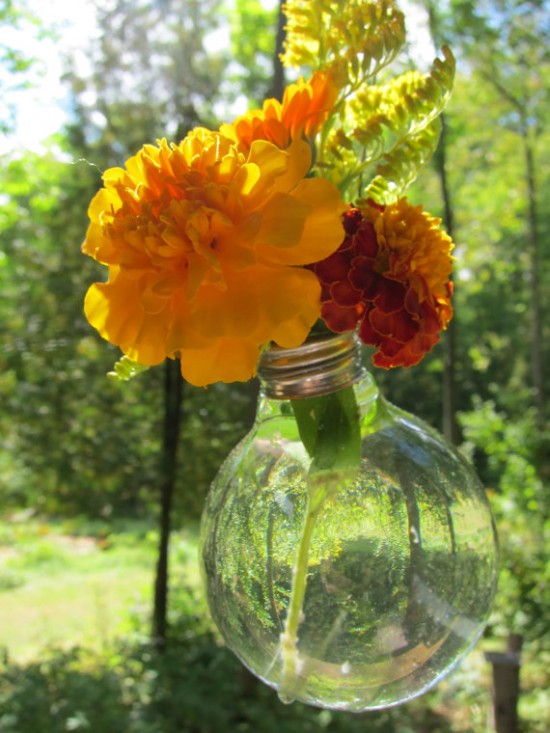 (Editor's note: Today we would like to welcome guest writer and fellow upcycler Nikki Fotheringham of Guerilla Gnomes. Thank you for this great tutorial Nikki!)
It was time to replace my incandescent light bulbs. I reluctantly substituted them for their curly pigtailed compatriots. I can't explain my reluctance. I know how much energy we would save if everyone made the change and I support the government's phasing out of incandescent, but somehow I had become attached. They've been with me since I can remember. They kept the cupboard monster at bay, they kept me company while I read late into the night and they were there when I pulled all-nighters, cramming for exams.
Well, there's no need to bid farewell to your old friends forever. Now you can upcycle your bulbs and turn them into these gorgeous light bulb vases. They work really well hanging in a window. They reflect the light and scatter it in colourful rainbows across the room. With only
a couple of upcyling days until Christmas, this will make the perfect gift for lovers of incandescents.
What you will need: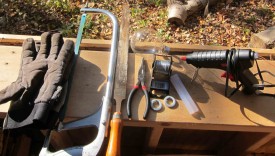 • Handsaw
• Needle nose pliers
• Gloves
• Metal file
• Glue gun
• Washer
• Wire
Method
Step 1: Don your thick leather gloves and get a firm hold of your bulb. Be careful as the glass is very fragile and can easily break. Saw the back off of the bulb.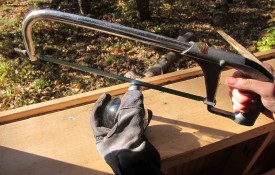 Step 2: Use the needle nose pliers to break the glass and remove the tiny shards from inside the bulb. Work carefully, the shards are minute and you don't want them to get lost on the floor.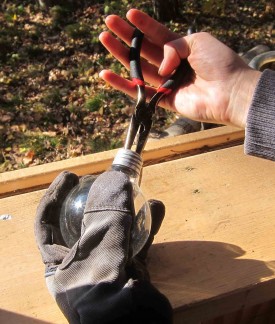 Step 3: Use the metal file to get rid of any metal pieces that are sticking up from the sawing.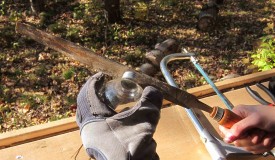 Step 4: Use a glue gun to stick the washer onto the open end of the light bulb.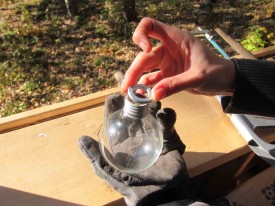 Step 5: Wrap the wire around the top of the light bulb, just under the washer. Twist the end of the wire around and cut it off. Use the pliers. Make a loop on the other end of the wire so that you can hang it up.
Voila! You have saved your light bulb from the landfill.