Hands-on Review: Eco-friendly Hanging Basket
Thursday, February 9, 2012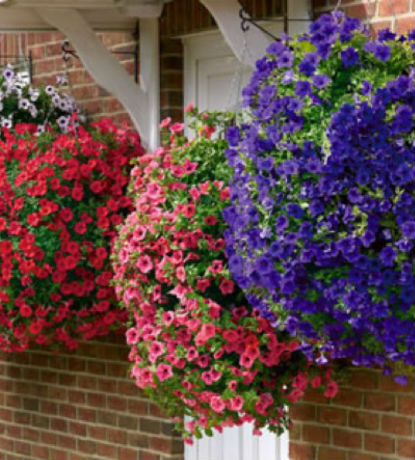 My seed catalogs came last week so it is officially time to start thinking about spring and spring gardening. My first spring product review is the Plantopia hanging basket.The basket is black and made in the USA from 100% recycled plastic. You know I like that! The Plantopia hanging basket takes the traditional hanging basket design and makes it better. In a typical hanging basket, you put your plantings in the top and hope the plants will trail off of the side. In this design, there are eight holes around the sides where you can put even more plants. If you are planting trailing flowers, this will result in a beautiful orb of cascading flowers. Gorgeous!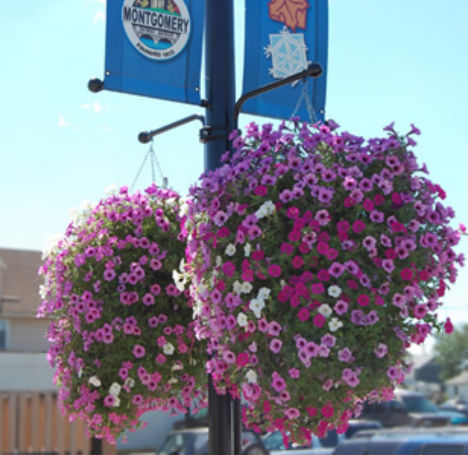 I have tried other pots with similar designs where you have to shove the root ball of your plant through a small hole crushing most of the roots in order to get them in the hole. In this pot, there is a small gate surrounding each hole. You simply remove the gate and place the root ball through the large opening and then snap the gate back in place to hold the plant.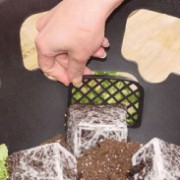 At the end of the season, your pot can be easily cleaned out and reused next year. The pot also has a reservoir at the bottom to hold extra water for good plant hydration.
Flowers are not the only thing that will work in this planter. We have a very small back yard and I am always looking for ways to expand my garden. This planter would work as a strawberry pot or for patio tomatoes. It is way more attractive than those green tomato bags. I would not have thought of this, but on their website they have a tutorial for making an edible hanging basket with all different kinds of lettuce. The end result is not only attractive but tasty! Even if you lived in an apartment with just a small patio you could have a basket for tomatoes, one for herbs and one for lettuce. All of the fixings for a salad right out your back door!
I can't wait for the warm weather to come and stay so I can try an edible hanging basket. Check out Plantopia.