Etsy Feature: Upcycled Zippers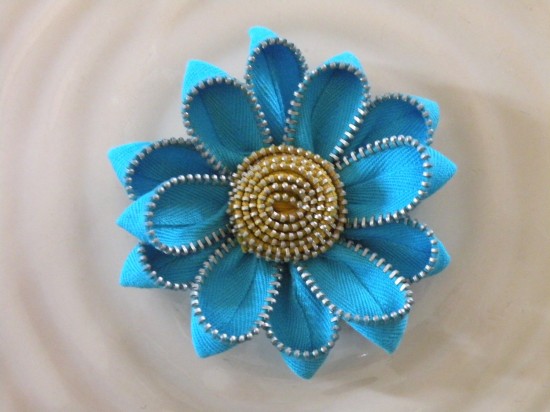 Our latest Etsy feature is our friend Heather of Re-Zip It! Heather takes vintage zippers and turns them into some of the most beautiful and unique creations we have seen. Last week, Heather's creations were featured on The Today Show. She was in the top 10 finalists in the Art of Reuse Contest that was sponsored by NBC and Etsy. Congratulations Heather!
Heather is a full time working, married mother to a beautiful son named Benjamin. She works in a jail as a therapist helping individuals that battle drug and alcohol addictions. With such a stressful job, Heather learned quickly that she needed a healthy stress relief. In her search, she found inspiration in working with vintage materials and transforming them into new treasures. Zippers were attractive to her because she was reinventing their conventional use.
Her search for more zippers led her to the great granddaughter of a former sewing store owner. She had 8,000 vintage zippers in her basement from her great grandmother's store! The great granddaughter wanted to get rid of them and Heather was happy to take them off her hands.
Heather is now able to take that vast collection of zippers and reinvent them as her own designs and creations. Her collection includes: broaches, hair clips and bands and bracelets.The designs are simple yet eye-catching. To visit Heather's Etsy store click here.
You can read more about the Art of Reuse Contest here.
See the video of Heather's work on The Today Show here.