Etsy Feature: Decomp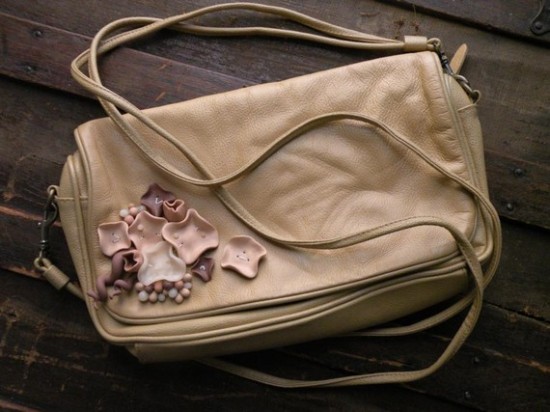 Do you want to look like an artist? Then start shopping at the Etsy shop Decomp. This artistic shop is filled with creative and nature inspired clothing, jewelry, and accessories made mostly from recycled and upcycled materials.
Meet Nicolette, the creative mind behind Decomp. Each of her organic pieces are planned in great detail. They are visually interesting with a perfect combination of texture and color. Her love of nature shines through in each of her designs. Her favorite material to work with is leather scrap that has been well worn and aged. She uses the leather to create hand bags, purses, wallets and wrist cuffs. Each one unique and artistic. Nicolette also has a collection of primitive scarves made from upcycled material and jewelry made from new and upcycled materials. Her eclectic collection even includes key chains made from bullet casings and antler tips.
Visit her Etsy shop Decomp. You can also follow her on facebook and twitter. You will not be disappointed by her unique collection and we think you will be pleasantly surprised to find her shop includes custom portraits. There are some great Father's Day ideas there. If you are looking for a "manly gift" for your Dad, then her shop is a great place to start. Great job Nicolette!