Esty Feature: Folded Paper Art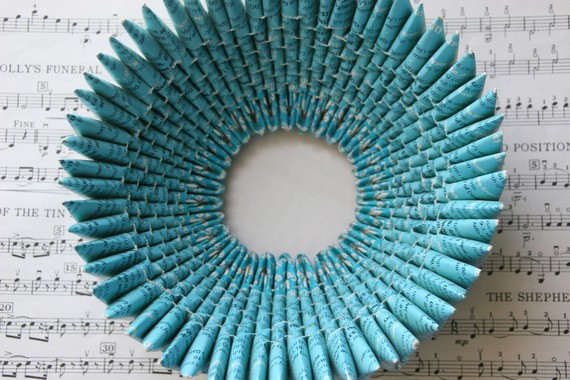 This beautiful bowl is the work of 26 year old Jerusalem born Ruti. Ruti has always enjoyed art and comes from a family of artists. In recent years, she has discovered the magic of folding recycled papers into beautiful creations. Through this work she was able to combine her passion for shaping and color-matching, with her love for nature and preserving the environment by using discarded materials. The paper she uses includes: magazines, loose-leaf folder covers, tea-bag covers, maps and various other paper.
Her pieces truly speak for themselves. The color, texture, design and symmetry work together to create pieces that are not just visually appealing but also functional. You can use her bowls as display pieces or to hold everyday items likes keys, cell phones or even fruit.
Ruti plans to expand her collection to include magnets, paintings and photographs. To view her collection or purchase her work look at her Etsy shop Ruti's Roots. Well done Ruti, we can't wait to see what you will create next!