Does Your Mom Hug Trees?
Mother's Day is coming up on May 8th. Time to pick out that perfect gift for Mom and have it ready to go by Mother's Day. Look through our list of upcycled gifts, click on the link, and order your gift today!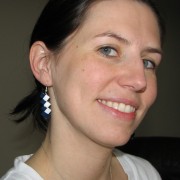 1. Remember the Trashy Earrings we featured a while back? They make a great Mother's Day gift. Your Mom will love them and they help other Mother's in Honduras by providing them with income. Read our story about them here. Buy them from Trashy Earrings here.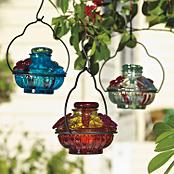 2. Recycled glass bird feeder. These colorful bird feeders are made from recycled glass. Each beautiful and unique. They are available at the Red Envelope.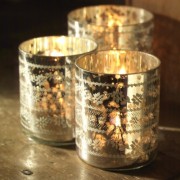 3.Visit the Green Heart Shop to buy these lovely sparkling silver tea lights made from recycled glass by artisans in India.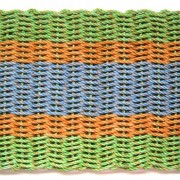 4. We think this a very unique gift. Colorful floor mats made from float ropes that were once used in the lobster industry. Float ropes have been replaced with sink ropes to keep whales from getting tangled in them. This creative company set about recycling all of the unused rope into these cheery door mats. Buy yours at the Maine Float Rope Company.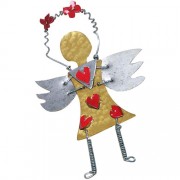 5. Share the Love Pin, made in Kenya from recycled brass and metal. It is made by Kenyan artists with disabilities and enables them to receive housing and education for their work. Visit the good folks at Ten Thousand Villages to purchase yours.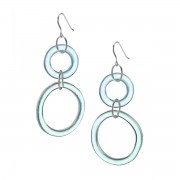 6. Elegant earrings made from recycled sake or cola bottles. Get yours from Uncommon Goods.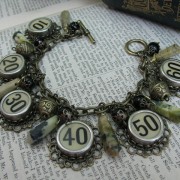 7. Check out the jewelry tab of Upcycle Magazine to view some of the talented Etsy artists we have featured in the past. Remember Key of A and Love Honor Upcycle ? They both make beautiful jewelry perfect for Mom!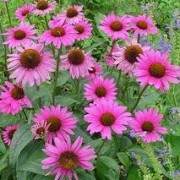 8. While technically not upcycled, you can't go wrong with hanging baskets, flowering bushes, trees or garden flowers. Better yet, surprise Mom by planting it for her.