8 Ideas For Upcycled Garden Markers
In our part of the world, it is time to start planting your garden. Here are some ideas for upcycled garden markers.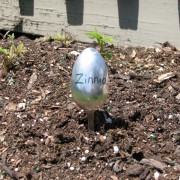 1. Old Silverware. You can leave them as is and write on either the back of the spoon or the handle depending on whatever is easiest with a permanent marker. You can also pound the spoon flat and stamp the letters right into the metal. Domestic Simplicity has a simple tutorial for using Modge Podge to adhere labels to the spoons.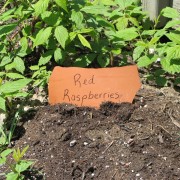 2. Save your broken clay pots and use the broken pieces as markers. Write the name of your plant with a permanent marker.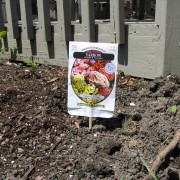 3. Seed packets. To me, this is "old school." I remember my Mom and Grandma doing this. They put the seed packet at the end of their rows of vegetables. For mine, I put a chopstick inside and then glued the packet closed. It makes the garden look cheery already.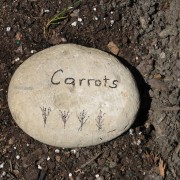 4. Large Rocks. Find a large flat rock and write on it with a permanent marker.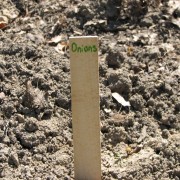 5. Paint stirs. Cut off the part with paint on it and use the rest as your marker.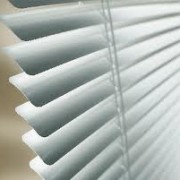 6. Old mini blind slats. Cut apart the strings holding the blinds together. Now you are left with a pile of long skinny slats. Cut them to desired length and label with a permanent marker.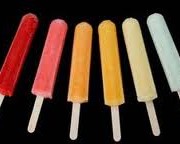 7. Popscicle sticks. A good excuse to enjoy some popscicles. Rinse off the stick and label with a permanent marker.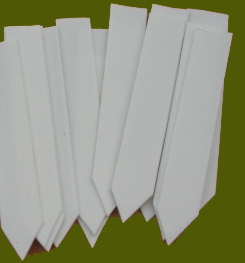 8. Any number of plastic containers like milk jugs or cottage cheese containers. Using a utility knife and extreme caution, cut off the bottom. Cut along the side and open up the container. Now you have one long rectangle. Cut it into strips and cut out a v shape at the bottom. Free AND upcycled!

Happy Upcycling,
Jill